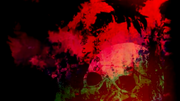 Rampo Kitan (also known as Ranpo Kitan: Game of Laplace) is inspired by the works of Edogawa Rampo, and is to commemorate 50 years since his passing.

It follows the story of Kobayashi, a middle school boy, as he discovers who framed him for the murder of his teacher. He then joins the high school detective who had been investigating the aforementioned murder, Akechi, as a voluntary assistant.
Don't know anything about how to edit? Here are some guides that can be helpful for you:
Don't know how to help or improve this wiki? Here are some links that can guide you:
Featured Episode
Episode 1, Kobayashi and Hashiba were just ordinary High School students, until Kobayashi was framed for murdering his own teacher. In order to prove his innocence, Kobayashi and Hashiba teamed up with famous young detective Akechi to solve the case.
Ad blocker interference detected!
Wikia is a free-to-use site that makes money from advertising. We have a modified experience for viewers using ad blockers

Wikia is not accessible if you've made further modifications. Remove the custom ad blocker rule(s) and the page will load as expected.